About Us
OUR COMPANY
MYGOODLIFE offers the best travel and experience packages in South Korea.
Discover and book activities at the best prices with the highest quality. A few steps and you can start to experience the best trips and tours from Seoul to all destinations in Korea. Throughout the year Korea offers a variety of beautiful places to visit. Explore the beauty and all the secrets with our instant booking confirmation. Every season offers a new and exclusive travel adventure.
---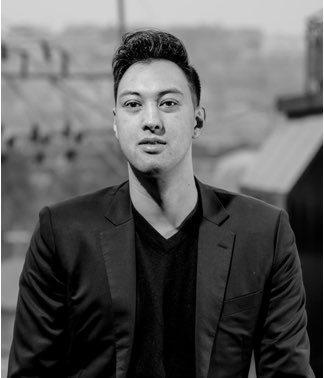 OUR CEO
Nils Kopp was born to a German father and Korean mother in Göttingen, Germany. Having visited South Korea throughout his life, Nils Kopp has had the good fortune of enjoying many of the outdoor activities that Korea has to offer. From traveling around the beautiful peninsula, to enjoying simple hikes and going on water sports ventures, Nils Kopp has been able to bond with his family, country, and get a deeper look into the vast outdoors that Korea possesses. Given his love for travel, sports, and the outdoors—coupled with his finance and venture capitalism background—MYGOODLIFE was the perfect business concept to fit and reflect his passions and interests. It's always been a dream for Nils Kopp to start a business and live in Korea; MYGOODLIFE is a way for him to achieve that dream and to share the passions that shaped him with the rest of the world.
---
OUR STORY
MYGOODLIFE started by bringing together two simple ideas that people share all around the world: travel adventures and gift-giving. We realized that while typical, tangible gifts are still a great way to show affection to loved ones, why not make gift-giving an actual adventure? Why not make it something that your friends and family can actually experience? That's why we designed our adventure gift coupons for unique, extraordinary experiences backed by high quality and professional service providers. We're dedicated to finding only the most awesome, over-the-top, and unique adventures to make sure you and your loved ones can share unforgettable adventures set for any occasion. We offer events for short vacations, sports and action adventures, culinary delights, wind and water, motor sports, wellness and beauty activities, culture and creative experiences, and much, much more. We want to share our excitement for adventures and travel, and we want to allow others to do the same with their loved ones for all the birthdays, holidays, and special occasions to come.
---
OUR MISSION
Experience Now. Ease to use travel booking of local secrets. The most exclusive and unforgettable moments for you. Book - Go - Experience.
South Korea has more to offer than just the capital Seoul itself. We want to show you what is the best to discover with zero complications of travel booking experiences. Get the access to all that South Korea has to offer and you simply enjoy your trip.
---
OUR PROMISES
We only work with partners who were picked by our experts. There is no trip, tour or travel packages that we didn't try before offering it on our booking application. This is how we can offer the best travel experiences every season.
Best Price Guarantee
As the official partner of top attractions and operators worldwide, we ensure all our offerings deliver quality experiences at the best price. Find any better deals and we'll refund the difference! Learn more here.
Safe & Instant Booking Confirmation Ticket
Our platform's responsive design and strict security measure ensures that every customer has an instant and secure booking experience.
---
OUR PARTNERS
We are only working with the best travel organizers in South Korea. MYGOODLIFE KOREA is proud of all partners and happy to provide the best travel experiences to the world.
---
MYGOODLIFE KOREA
Experience Now